Strand East, London
Near the Olympic Park in East London, LandProp, part of the Inter Ikea Group, is implementing the extensive "Strand East" project. As one of the first companies, an IKEA subsidiary is in the process of building an entire neighborhood, entirely in line with the IKEA philosophy; affordable, family-oriented, simple and reliable.

LandProp invests in real estate and is an industry of Inter-IKEA Group, the company that manages the intellectual property of IKEA and the huge profits of IKEA. LandProp has around thirty projects in progress, including in Denmark, Sweden, Poland and Germany. But nothing is as extensive as Strand East, a project in which LandProp breathe new life into an old harbor area where mainly old sheds and rusting machines were built by building an entire neighborhood.
At the 12,000 square meters large plot a brand new district will arise which, among other things includes:
1,200 homes, most of them with three or more bedrooms
50,000 square meters of commercial space for creative young companies
An underground garage area to avoid cars in the neighborhood
An area that will serve as joint pivot of the district
A restaurant
A hotel with 350 rooms
A school and nursery
Bridges, pedestrian and cycle paths
Quays with mooring places for water taxis
The project is fully in accordance with the IKEA philosophy; affordable, aimed at families, simple and reliable.

BMNED / GSNED
GSNED, the fieldwork department of BMNED, was commissioned by Hektec bv, an engineering company specialized in engineering, monitoring and controlling works in the field of geo- and foundation techniques, to perform the geotechnical soil investigation for the realisation of the quay constructions.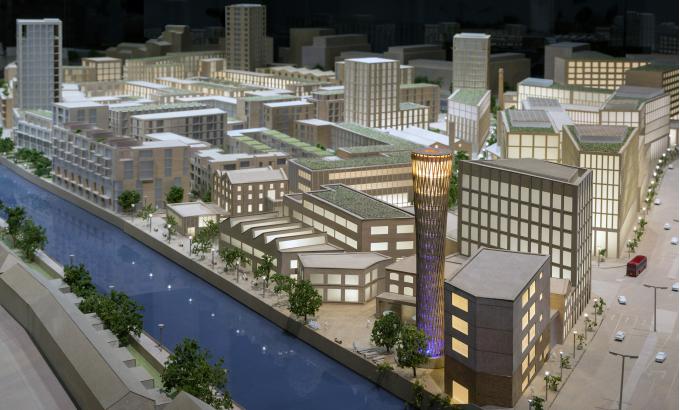 Knowing more?
BMNED