Railway bypass Mechelen
Mechelen station is a major public transport interchange in the south of the province of Antwerp and the north of the province of Flemish Brabant. In order to improve the mobility issues of the Mechelen region 2 extra tracks (bypass) are constructed.
Due to the rail bypass the station will receive two extra tracks, being 11 and 12, on the Arsenaal side. The tracks will be used primarily for the high-speed train (160 km/h), but also for the Diabolo (new airport connection) and the Gewestelijk Expresnet (optimization connection to Brussels).

In addition, the train and bus station will be expanded, with customized traffic circulation as a result. The station building will be furnished in a future like and user friendly manner. Important for this building and its direct surroundings will be the readability, multifunctionality , the atmosphere perception, accessibility and the full accessibility, also for persons with reduced mobility (people in a wheelchair, with pushchairs or with heavy suitcases…)

APTS
For the realization of the railway bypass APTS, the alliance between IFCO Funderingsexpertise bv and BMNED/GSNED, carried out two static pile tests, varying from 310 metric tons to 530 metric tons. Both tests are fully instrumented (Class A – strength and deformation controlled) allowing both load-subsidence behaviour including the distribution of shaft friction and the force on the pile tip could be determined in all stages of the test.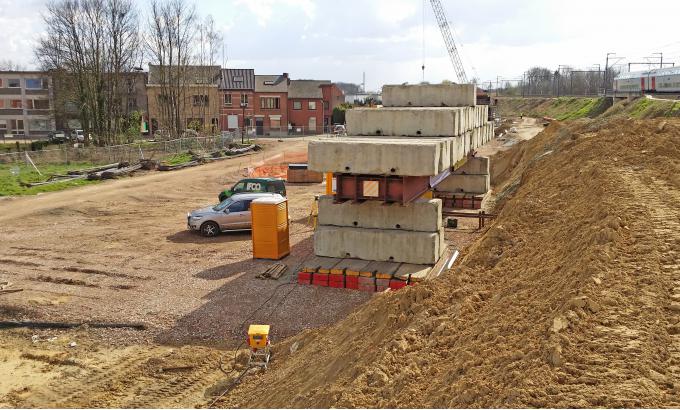 Facts & Figures
APTS / BMNED / GSNED
Kandt b.v.
Knowing more?
BMNED