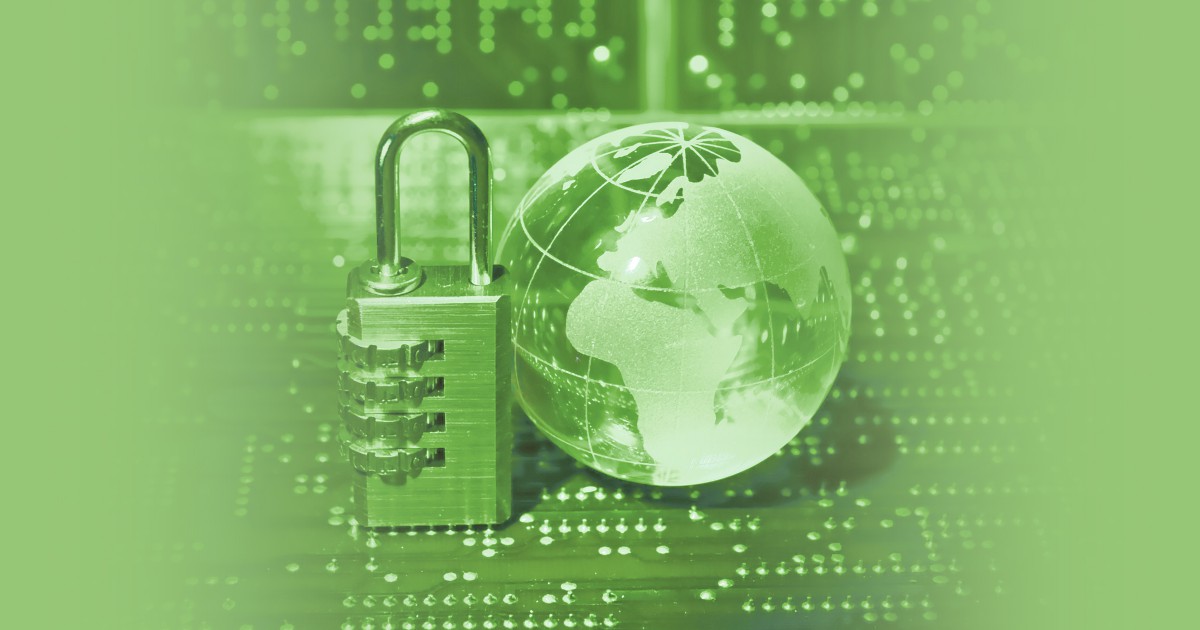 BMNED respects the privacy of visitors to its website, in particular the rights of visitors with regard to the automated processing of personal data. Because of complete transparency with our customers, we have therefore formulated and implemented a policy with regard to these processing operations themselves, their purpose and the possibilities for those involved to exercise their rights in the best possible way. BMNED holds itself responsible for the processing of personal data as shown in this privacy statement.
For all additional information about the protection of personal data, you can visit the website of the Personal Data Authority: https://autoriteitpersoonsgegevens.nl/nl.
Until you accept the use of cookies and other tracking systems on the website, we will not place any non-anonymized analytical cookies and / or tracking cookies on your computer, mobile phone or tablet.
BMNED processes your personal data because you use our services and / or because you provide these to us yourself. This data, which you yourself share with us, includes first and last name, telephone number and e-mail address so that we can contact you through this data if this is necessary to be able to perform our services.
The current version of the privacy policy available on the website is the only version that applies as long as you visit the website, until a new version replaces the current version.
By continuing to visit this website you accept the following terms of use.
Article 1 – Legal provisions
Website (hereinafter also "The website"):

www.bmned.com
Responsible for the processing of personal data (hereinafter also: "The administrator"): BMNED, established at Rooseveltlaan 8, 4536GZ Terneuzen, Chamber of Commerce number: 61948888.
Article 2 - Access to the website
The access to the website and the use is strictly personal. You will not use this website as well as the data and information provided on it for commercial, political or publicity purposes, or for any commercial offers and in particular for unsolicited electronic offers.
Article 3 - The content of the website
All brands, images, texts, comments, illustrations, (animation) images, video images, sounds, as well as all technical applications that can be used to make the website work and, more generally, all parts used on this site are protected, by law through intellectual property rights. Any reproduction, repetition, use or adaptation, in any way whatsoever, of the whole or only part thereof, including the technical applications, without the prior written permission of the responsible party is strictly prohibited. If the manager does not immediately take action against any infringement, this cannot be interpreted as tacit consent or the refusal to prosecute.
Article 4 - The management of the website
For the proper management of the website, the administrator can at any time:
Suspend, interrupt or limit access to a certain category of visitors to all or part of the website

Remove all information that may disrupt the functioning of the website or that is contrary to national or international legislation or that conflicts with internet etiquette

Temporarily have the website unavailable in order to be able to perform updates
Article 5 - Responsibilities
The administrator is in no way responsible for failures, malfunctions, difficulties or interruptions in the functioning of the website, as a result of which the website or one of its functionalities is not accessible. The way in which you connect to the website is your own responsibility. You must take all appropriate measures to protect your equipment and your data against, for example, virus attacks on the internet. You are also responsible for the websites and the data that you consult on the internet.
The administrator is not liable for legal proceedings that are conducted against you:
Because of the usage of the website or services accessible through the internet

Because of the violation of the conditions of this privacy policy
The administrator is not responsible for any damage that you incur yourself or third parties or your equipment as a result of your connection to or use of the website. You will refrain from any action against the administrator as a result.
If the administrator becomes involved in a dispute as a result of your use of this website, he is entitled to recover from you any damage that he consequently suffers and will still suffer.
Article 6 – The collection of data
Your data is collected by BMNED. Personal data means: all information about an identified or identifiable natural person; "identifiable" means a natural person who can be identified directly or indirectly, in particular by reference to an identifier such as a name, identification number, location data, an online identifier or one or more elements characteristic of the physical, physiological, genetic , psychological, economic, cultural or social identity.
The personal data collected on the website are mainly used by the manager for maintaining relationships with you and if relevant for processing your orders.
Article 7 - Your rights with regard to your data
Pursuant to Article 13, paragraph 2, sub b, of the AVG, everyone has the right to inspect and rectify or delete their personal data or limit their processing, as well as the right to object to the processing and the right to data transferability. You can exercise these rights by contacting us at info@bmned.com.
Every request for this must be accompanied by a copy of a valid proof of identity, on which you have signed and stating the address where you can be contacted. You will receive a reply to your request within 1 month of the submitted request. Depending on the complexity of the requests and the number of requests, this period can be extended by 2 months if necessary.
Article 8 - Processing of personal data
In the event of any violation of any laws or regulations that the visitor is suspected of and for which the authorities need personal information that the manager has collected, these will be provided to them after an explicit and reasoned request from those authorities, after which this personal information will no longer fall under the protection of the provisions of this privacy statement.
If certain information is necessary to gain access to certain functionalities of the website, the responsible party will indicate the mandatory nature of this information at the time of requesting the data.
Article 9 - Special and / or sensitive personal data that we process
Our website and / or service does not intend to collect data about website visitors under the age of 16. Unless they have permission from parents or guardian. However, we cannot check whether a visitor is older than 16. We therefore advise parents to be involved in the online activities of their children, to prevent data about children being collected without parental consent. If you are convinced that we have collected personal information about a minor without that permission, please contact us at info@bmned.com and we will remove this information.
Article 10 - Commercial offers
You can get commercial offers from the manager. If you no longer wish to receive this, send an email to the following address: info@bmned.com.
If you encounter any personal data during the visit of the website, you must refrain from collecting it or from any other unauthorized use and any act that constitutes an infringement of the privacy of those persons. The manager is in no way responsible in the above situations.
Article 11 - Data retention period
BMNED does not store your personal data for longer than is strictly necessary to achieve the purposes for which your data are collected. The information collected by the website manager is used and stored for the duration as determined by law.
Article 12 - Sharing of personal data with third parties
BMNED only provides to third parties and only if this is necessary for the implementation of our agreement with you or to comply with a legal obligation.
Article 13 - Cookies
When you visit our website, cookies from the responsible party and / or third parties can be installed on your equipment.

BMNED uses functional, analytical and tracking cookies. A cookie is a small text file that is stored in the browser of your computer, tablet or smartphone when you first visit this website. A cookie contains data so that you can be recognized as a visitor when you visit our website.

We use cookies with purely technical functionality. These ensure that the website works properly and that, for example, your preferred settings are remembered and our website is optimized. For clarification, we further describe below which types of cookies are used on our website:


- Functional cookies: such as session and login cookies for keeping track of session and login information.

- Anonymized Analytical cookies: to gain access to the visit to our website based on information on visitor numbers, popular pages and topics. In this way we can better coordinate communication and information provision with the needs of visitors to our website. We cannot see who visits our websites or from which PC the visit takes place.


On your first visit to our website, we have already informed you about these cookies and have asked permission to place them. You can opt out of cookies by setting your internet browser so that it no longer stores cookies. In addition, you can also delete all information that was previously saved via the settings of your browser. For more information about the use, management and deletion of cookies for each control type, we invite you to consult the following link:

https://autoriteitpersoonsgegevens.nl/nl/onderwerpen/internet-telefoon-tv-en-post/cookies#faq

or

https://veiliginternetten.nl/themes/situatie/cookies-wat-zijn-het-en-wat-doe-ik-ermee/
Article 14 - Visual material and products offered
No rights can be derived from the images that belong to the products offered on the website.
Article 15 - View, modify or delete data
You have the right to view, correct or delete your personal data. In addition, you have the right to withdraw your possible consent to data processing or to object to the processing of your personal data by BMNED and you have the right to data transferability. This means that you can submit a request to us to send the personal data that we hold about you in a computer file to you or another organization mentioned by you. You can send a request for access, correction, deletion, data transfer of your personal data or request for withdrawal of your consent or objection to the processing of your personal data to info@bmned.com. To ensure that the request for inspection has been made by you, we request that you send a copy of your proof of identity with the request. In this copy, make your passport photo, MRZ (machine readable zone, the strip with numbers at the bottom of the passport), passport number and Citizen service number (Burger Service Nummer - BSN) black. This is to protect your privacy. We will respond to your request as quickly as possible, but within four weeks. BMNED would also like to point out that you have the possibility to file a complaint with the national data protection authority, the Dutch Data Protection Authority (Autoriteit Persoonsgegevens).
Article 15 – Applicable law
Dutch Law (Nederlands Recht) applies to these conditions. The court of the manager's place of business has exclusive jurisdiction in the event of any disputes regarding these terms and conditions, except where a legal exception applies.
Article 16 - Contact
BMNED takes the protection of your data seriously and takes appropriate measures to prevent abuse, loss, unauthorized access, unwanted disclosure and unauthorized changes. If you have the impression that your data is not properly secured or there are indications of abuse, please contact our customer service on +31 115 620 927 or via info@bmned.com.