Renovation and expansion Restaurant - tearoom 'De Lindenhoeve'
Right in the heart of Sluis there is a restaurant, a renovated farmhouse called 'De Lindenhoeve', just a few steps from shopping district, monuments and cycling routes. Restaurant - tearoom 'De Lindenhoeve' offers its customers an authentic cuisine with regional dishes.

The property however is in need of a large-scale renovation. The plans include renewal of the kitchen, toilets, ward, upper floor, heating and ventilation techniques and energy saving measures in general. Given the totality of issues to address, the need for additional indoor space and logistics in the context of improving efficiency the choice was made for renewal renovation. This means that approximately two thirds of the existing buildings will be renovated and rebuilt. This major exercise will demand a lot of the staff and will also cause some nuisance for the customers during the works (the restaurant will remain open during the works!). In the middle of the establishment a wall of glass will be fitted, which will allow to have a view in the construction pit and in the new building during the build. Also, using screens and cameras it will be able to see what happens during the work.
BMNED / GSNED
BMNED is commisioned by De Lindenhoeve to perform the geotechnical, static and structural physics calculations and all the corresponding drawings of which some up to engineering drawings level. GSNED, the fieldwork department of BMNED, carried out the geotechnical soil research. For the elaboration of the technical installations, use was made of the services of De InstallatieVraagbaak.

De Lindenhoeve builds under its own management, in which the architectural department of BMNED, commissioned by The Lindenhoeve, carries out the construction project and directs the subcontractors. All earthworks related matters are performed by GSNED.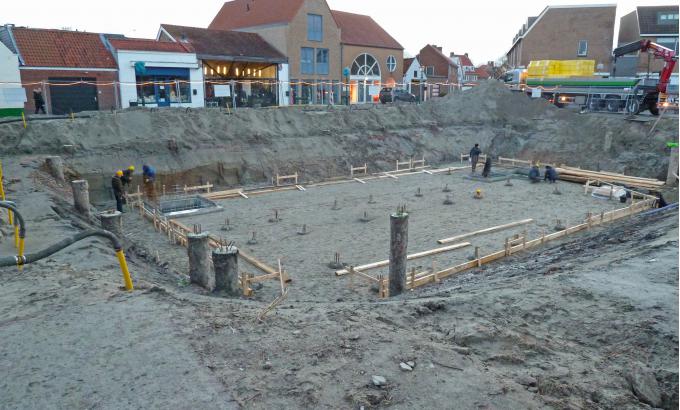 Facts & Figures
BMNED / GSNED
De Lindenhoeve
Knowing more?
BMNED